Since I spend a good deal of my life in an office setting, I like it to look pretty. No boring grey cubicle for this working mom! I recently started a new job and have been sprucing up my new office space with a new lamp, some plants, family photos and some pretty free printables from Pinterest.
Since 2016 is just around the corner, I thought it'd be nice to share some of my favorite printable calendars – I usually keep two or three different calendars  concurrently – one for work (outside the home) one for freelance, and one for budget/household information.
The Blooming Homestead has three different styles to choose from.  I use the yellow and gray style for organizing all freelance calendar.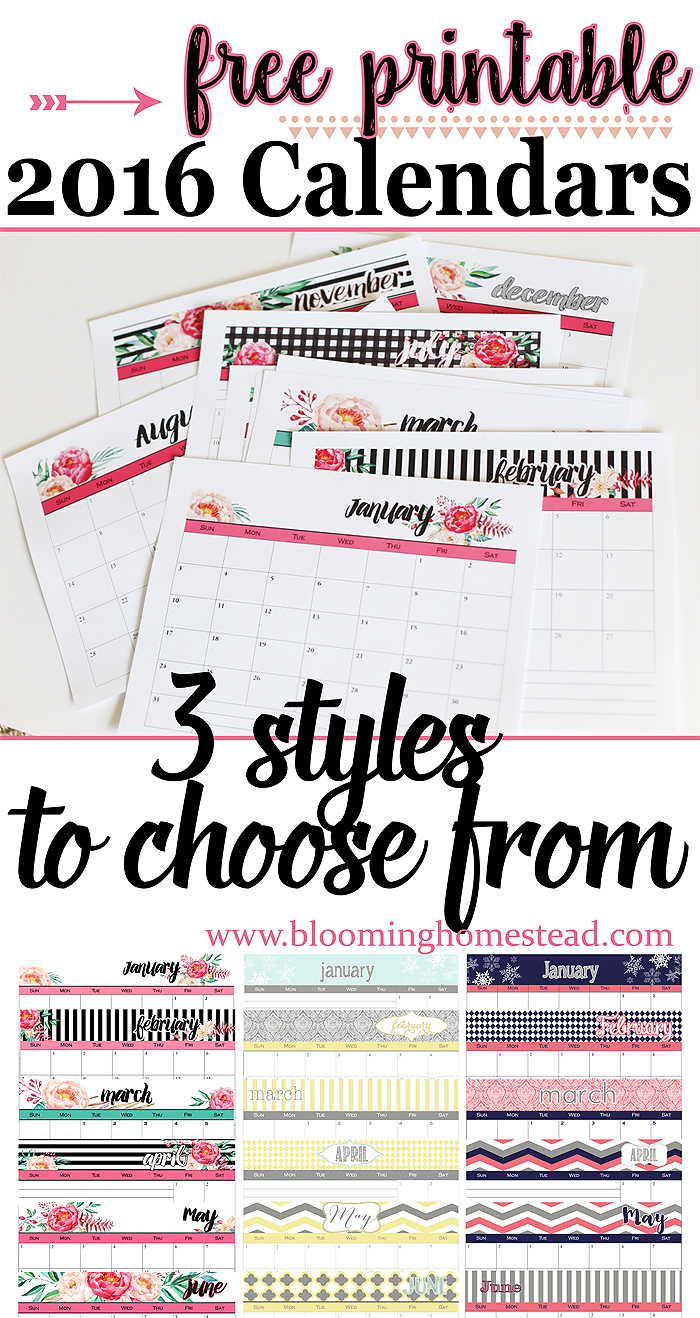 I choose this fun monthly calendar from Short Stop Designs for my Work Office.
Botanical PaperWorks also has three different styles of free printable calendars. I like the chalkboard version, which I used last year as well.
Do you ever use free printables to pretty up your work space?